This article is designed to help you post your ideas on the Feedback site, and edit them.
Step One: Search

The Search box is located on every single page of the Feedback site. Just enter a word or two about the topic you want to post about and hit return. You may want to try alternate or common misspellings! It's amazing what you can find with one word.
Remember: don't repost other people's ideas, even if they posted it months ago. They worked hard on their ideas, just like you. Just go up vote and lend your support! When we present issues to the team, we look at the issue, not the person who posted it, so reposting it doesn't actually help it get seen faster by our developers.
Please remember the Feedback site is an issue based site, not a platform based site. An idea that is specific to a platform is fine, but an idea that is for all Minecraft platforms is 100% better and more likely to be adopted sooner. 
If something's missing right now that exists in another version of Minecraft, chances are it's under discussion, and coming eventually. Please report these as bugs via bugs.mojang.com.
Step Two: Check Previously Considered Feedback
Step Three: Post!
You are ready to post. While subject lines and categories are required, please keep your subject lines short and put the bulk of your content in the larger text box.
Wait! Before you hit that submit button...
Ask yourself:
Have I included enough information inside the post without relying heavily on outside sources? Not everyone can read your mind and not everyone has access to other websites like Youtube!
Is it a list or does it contain things that are unrelated? You might want to break that up a bit and give each idea their own space to be awesome. Check this page for more guidelines.
Am I putting this in the right category? We have categories! Here's a refresher about those.
Is this post easy to read? Maybe use more paragraphs!
Did I use a lot of bold or italics? If you're using them for the entire post, that's really hard to read for some people.
If I am using images, are they absolutely necessary?
Your post should appear right away. If not, go here to see what may have happened.
Step Four: How to Edit Your Post
Wouldn't it be great if we all posted perfectly every time? Or your post never needed to be edited for any reason? Sure, but that's not realistic (we edited this post more than a couple times so you know we get it). Maybe you forgot something, or the discussion changed your mind and you want to edit your original post.

See the red arrow? That is pointing to a "cog" or "wheel" or whatever you want to call the thing that appears on every post you make. You can use that to edit or delete your post/comment. 
If you are making lots of edits to your idea, please be sure to call that out in your post. If you are making substantial edits to your post and changing the content so that it resembles very little in your original post, please consider taking down your post and reposting it. The silliest example we can use is "people who voted for your Blue Space NetherStar Fire Dragon did not vote for a Forest Green Kombucha Drinking Free-Range Llama", so don't be shady or underhanded in your efforts to get votes.
For the record, we have nothing against Blue Space NetherStar Fire Dragons and Forest Green Kombucha Drinking Free-Range Llamas. They're examples.
Step Five: Continue to Contribute and Enjoy!
It's time to live the dream and watch those votes stack up on your post. If it's not moving fast enough for your liking, encourage people to drop by (we get hundreds of new posts submitted every day) or when you see a really good idea from someone else, share it. Social media is here for you!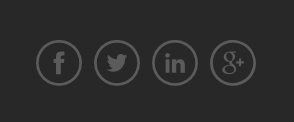 Remember if you don't get a lot of votes right away, that's okay too. There are brand new ideas every day on this site and sometimes posts (especially big ones) take a while to get noticed.
Step Six: Follow Posts You Like
There's a button called follow on posts we've been working on. You can read about that process here. Remember everyone works hard on their ideas and to approach your feedback for others in a constructive way. If you don't like something, share why. If you like it, mention that too - it will help everyone make better feedback and suggestions!
Notes about Moderator Edits and Comments on your posts
Your community team takes the quality of the feedback site and its day to day operation very seriously. As such, we do our best to help out in ways large and small to make sure your feedback gets seen by everyone (and eventually the entire Minecraft team) and help you.
Common actions include:
Letting you know your idea doesn't have enough info. If you see something that "needs info" on one of your posts, please edit your post and add more info! We really want to know more about these ideas, because they are not entirely complete enough to take to the bigger team. Here are good things you can add:
Why a change or suggestion is needed
What it does (very important)
How it adds to Minecraft
Read about the other tags here.
Changing the subject line. If you see a post with Subject (was: Other subject), that's how that happened. We do this to improve search results. We often remove extraneous adjectives (we trust all ideas are awesome and new), excessive exclamation points, all caps, and emojis. Periodically we will correct minor spelling issues in the subject line.
Moving your post to a different category. Figuring out where to post can be hard, especially when the idea is super complicated. Just do your best and know your Community team will do the same. If something's really off, just use the Report A Link form and pick "wrong category". Check out the instructions here.